Welcome to our site
1 excavator, 3 configurations
Phoenix 400 -
6,5 hp motor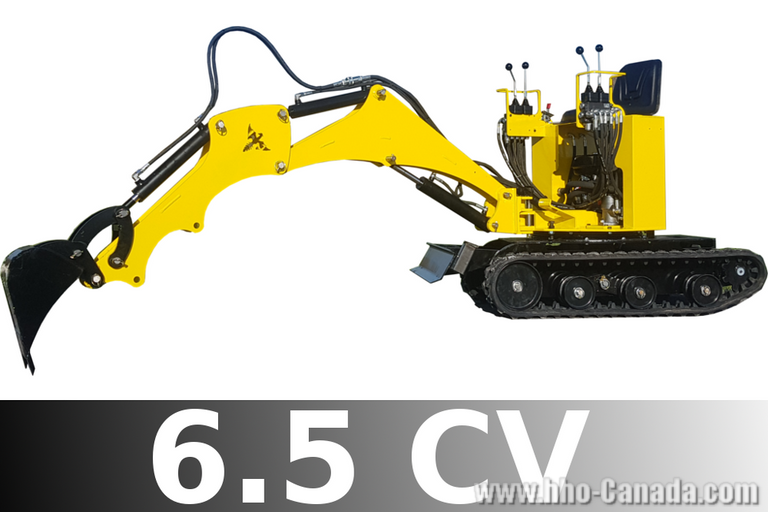 Use:
Private
---

From 5525$
---
Double pump 2.5+2.5 cc
Standard slewing ring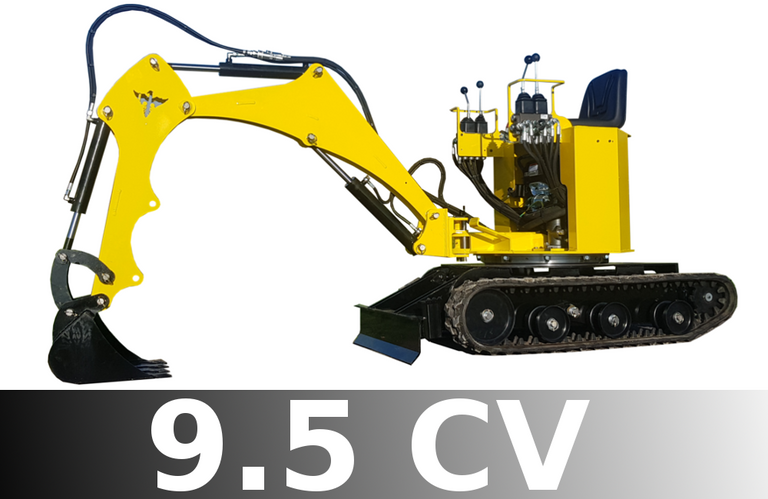 Use:
Private/Semi-professional
---
From 6475$
---
Double pump 3.2+3.2 cc
Professional slewing ring
16" bucket included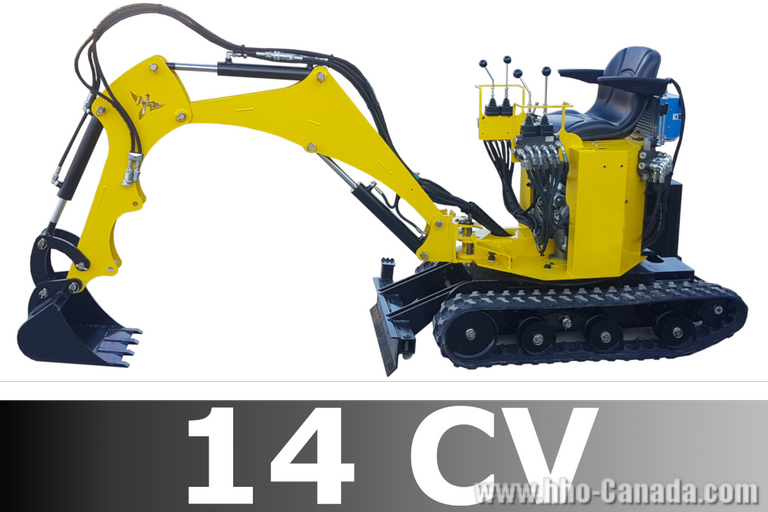 Private/Semi-professional
---
From 8275$
---
14 hp Kohler motor
Double pump 6+6 cc
Oil cooler
Professional slewing ring
16" bucket included
Which engine should you choose
While ordering the Phoenix 400, you will be able to choose between the 6.5, 9.5 or 14 hp engine.

It is important to know that the power of the excavator will be the same for all 3 engines and will remain at 1,6t.

Changing the engine will allow the excavator to have more fluid commands and better exploit the machine potential.

The 6.5hp engine with the standard slewing ring is design for a ponctual use, for small exvavation works (around 100 to 140 hours of work per year).

The 9.5 hp Kohler with the professional slewing ring is design for a semi pro use no matter the type of work.

The 14hp Kohler model with professional slewing ring is designed for semi-professional use and to connect optional external hydraulic attachments such as a hedge trimmer.
More details in the tab Partners
HHO Canada

Cassoulet Raphael
Sherbrooke, QC
Canada
Phone: 819-574-5192
Érablière A.M Aubé
André-Michel Aube
768, Rang 10 Ouest,
G0S 2N0, Ste Francoise Lot B
Phone: 819-383-5907

Les ressorts d'auto Prud'homme
Mario Despaties
542 Boul. St François,
J0W 1H0, Lac-des-Ecorces
Téléphone: 819-585-2505

Multi Chariots Elévateurs

Patrick Chaput
1370 Rue Labadie, Longueuil, QC J4N 1C7
Téléophone : 450 646-3038